//= Url::to('@eyAssets/images/loader/loader-main.gif'); ?>
How to make your On-boarding go from good to great.
As a small part of my summer internship Project, I have been carrying out an extensive secondary research on on-boarding best practices across industries and its impact on organisation effectiveness.The article below is a sum total of the best of the practices I have captured during this time.
Talking about onboarding can elicit different reactions from different people. For some, it is the boring PPTs and endless paperwork they had to go through on their first day at the job while for some it is the amazing welcome kit and the super-special treatment they received. For the HR fraternity, onboarding is still viewed as an afterthought with very little business impact. But you might be surprised to learn that data from the consulting firm BCG, reveals that onboarding ranks #2 (after recruiting) with the second highest business impact of all of the 22 HR practices. In fact, firms that execute it well can expect to nearly double their corporate revenue growth and profit margins, compared to firms with only average onboarding.
Given its strategic importance for employer branding, employee retention, employee engagement and productivity, Onboarding needs to be looked at from a different lens altogether to do away with the ages-old practices to a fresh approach- New Age Onboarding. Following is the framework of a new age onboarding design.
Pre-Joining Connect:
Activities performed:
· Using HRMS to capture employee information and filling of forms to do away with paperwork on day 1 allowing the employee to engage in socialization and cultural integration.
· Introduction to the manager, team mates and mentors to build a pre connect.
· Introduction to company's culture, history using engaging media
· Assigning IT/Admin/HR-POC/Buddy tasks across an onboarding team to prepare for the joining day
· Maintain constant communication with the employee using engaging content as well as personal touch points.
· Using e-learnings to close skill gaps or for compliance training
Business Objectives:
· To keep the employee engaged
· To increase the offer to join ratio
· Understanding the skill gaps to chalk out further Learning plan
Onboarding:
Activities performed:
· Detailed yet engaging induction using gamification (Leaderboards and rewards for completing onboarding tasks, team building games and story-telling)
· Welcome kits (Branded kits to create a sense of identity)
· Setting up onboarding mile plan (1 week|30 days|60 days)
· Leadership connect (preferably in an informal setup like lunch meet or over a game of TT)
· Cross-functional induction
· Seamless handover of tools and facilities to provide all the necessary tools to the employee.
· Team connect using interactive games or quests
· Check-in meet with the manager to go over roles and responsibilities and establish clarity regarding the work.
Business Objectives:
· To increase employee engagement.
· To increase employee retention levels and thus further control the attrition costs
· To improve the on-the-job performance of new hires.
· To improve employer brand and recruiting
Journey Design:
Activities Performed:
· Performance planning with the manager along with goal setting and check-ins for first 30/60 days.
· HR-SPOC continuous check-ins
· Onboarding feedback collection and analysis to drive data-driven onboarding initiatives and fix loopholes
· Measurement of Employee engagement
· Learning and development initiatives customized as per the employee and job needs
Business Objectives:
· Higher job satisfaction.
· Organizational commitment.
· Lower turnover
· Higher performance levels.
· Career effectiveness.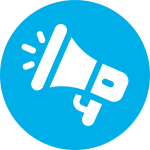 Hot Jobs On EmpowerYouth