//= Url::to('@eyAssets/images/loader/loader-main.gif'); ?>
What a Job Search in 2019 Looks Like
Remember all those posts about how energising, fulfilling and gratifying a job search is?
Yeah, this post isn't one of them. But it does have a happy ending.
When I realised I needed to start looking for a new job, I was terrified. I felt like the cards were stacked against me. I'm an Indian; a person of colour with C1 level French applying for an English speaking job in Paris with one year of work experience. From this perspective, every aspect of the process looked unsurmountable to me. How would I justify looking to move with one year of experience? How would I handle salary negotiations? HR interviews in French? Moreover, where would I even find these jobs?
After taking advice from a host of helpful individuals ranging from colleagues to neighbourhood dogs, I decided to use a mélange of approaches that felt right to me. Here were some concrete facts:
I am a student with an MA in International Development coming from a grand école and so, privileged in the current system.

The network of English language professionals in Paris is small; numbering 100 or so at most. Tapping into them and working on common ground via information interviews, knowledge sharing and networking would be critical, since 85% of jobs are, after all, filled via networking.

I had worked in an event communications agency and had risen from Intern to Digital Communications Assistant and then finally to Digital Content Editor. I had a clear growth trajectory, a wide range of references and 8 internships under my belt, not counting my freelance experiences.

I knew concretely what I was looking for, ie; a healthy working environment that had the space for the courage and vulnerability required to test and occasionally fail different approaches.

I knew, most importantly, that I was good at my job, punched above my weight for my age and years of experience and, given the chance, could grow tremendously under the right boss and in the right company.
With these facts in mind, here is what the process looked like:
I started looking for a job on 13th of February 2019, (as lucky a day as any to begin) and ended it successfully on the 12th of April, 2019 after accepting an offer. My search involved the following processes:
140 applications in total (cold and one click applications included)

15 information interviews

30 targeted applications (applications via my network and contacts)

Callbacks from 6 companies

10 rounds of interviews with a total of 4 different firms

2 offers

1 decision
In the end, I found exactly what I was looking for. In retrospect, the reasons for this seem clear to me:
I followed a process that worked for me:

From the outset, I knew I had to develop a strategy that combined knowledge gained from the hiring process in my chosen country of residence (France) and my industry (international and digital communications). I gained the aforementioned knowledge through research; online and in person. So, as the process went along and rejections came in faster than applications I was sending out, I wouldn't let myself be bowled over. I told myself, (with the help of more than occasional tubs of ice-cream and Skypes with my sympathetic best friend in D.C) that at least I was doing what I knew worked for me. So, as rejection after rejection and kilo after kilo came along, I knew that I was at least not exhausting myself on a process I didn't want to do in the first place. I started exercising a lot more, too!
I cultivated and practiced persistence: People like it when they are chased after. And recruiters are people. Being sought after works; a testimony to the times we live in where courtship is rumoured to be in its death throes.
I reinforced my listening skills: It's amazing just how much people are willing to share with you if you just shut your mouth for a bit. This isn't to say that I went for my information interviews unprepared; I let people speak and made sure I was empathetic and present even when conversations veered off course. This is how one cultivates similarities, which forms the basis of any good relationship. But I also made sure to get answers to questions I had come prepared with.
What did this process teach me?
That the hiring process is in crisis. And it should be. Think about how it takes one set of skills to write an excellent résumé (aesthetic appeal and good penhumanship), a second set of skills to ace an interview (empathy, likability, confidence) and a third set of skills to do your job well (competence). The very structure of interviews mix these processes up completely. More importantly, no one reached out to any of my references, a fact I found worrying. How is anyone to know if I'm actually any good at what I say I'm good at based on my confidence and likability?
This makes it both easier and sadder than ever before to navigate the job market. Easier, because it can be gamed. Sadder because it has to be if you like being employed and buying groceries and eating in general.
But that's a subject for another time. All in all, my job search was gruelling. But it yielded results. And yours will too.
To foreigners, particularly students and young graduates struggling, know that there is a light at the end of the tunnel. More importantly, I want to take a personal moment to let you all know that I am available for a coffee or conversation at any time to share what I've learnt and help in any way I can. We all need support, a vote of confidence and a pep talk sometime. And I'm happy to do just that.
Born in Mangalore and raised in Abu Dhabi, Alaric Moras graduated with a BA in English Literature from Saint Xavier's, Mumbai and went on to pursue his MA in International Affairs at Sciences Po, Paris. He is a Digital Content Editor and Communications Specialist and aspires to be a published writer. His areas of interest include English literature, communications, anthropology, psychology, historical fiction and feminist and LGBTQI literature. More here: (https://www.linkedin.com/pulse/what-job-search-2019-looks-like-alaric-moras)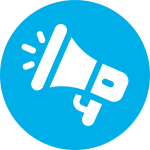 Hot Jobs On EmpowerYouth