10 In-Demand Jobs You Can Work From Home or From a Remote Location
It can be difficult to find a legitimate work-from-home job that fits your schedule and meets your financial needs. Here's a list of work-at-home jobs with an average salary, key duties and responsibilities, and companies that are currently hiring.
Top 10 Work from Home Demand Jobs:
1. Event planner/ coordinator
2. Medical billing agent
3. Web developer
4. Consultant
5. Copywriter
6. Social media manager
7. Graphic designer
8. Animator
9. Blogger
10. Quality assurance tester
1. Event planner/ coordinator
Key responsibilities: A remote event planner can schedule, organize, and plan all components of a successful event from their home office, either as an employee or as an independent consultant. Music, refreshments, entertainment, and decorations are frequently required during events of various sizes and formalities. Anniversaries, baby showers, company mixers, corporate celebrations, and release parties are all examples of common events. A great event planner must have excellent communication skills, organizational abilities, and resourcefulness.
The Average Salary in India: ₹5,00,000 per year
No. of jobs to apply: 556
2. Medical billing agent
Key responsibilities: Medical billing agents' primary responsibilities include communicating with insurance companies in order to get paid for patient services. Medical billing agents are frequently hired as remote employees because they perform the majority of their duties over the phone or via email. Many employers prefer qualified billers, yet certification usually just necessitates the completion of a few courses.
The Average Salary in India:₹2,00,000
No. of jobs to apply: 1429
3. Web developer
Key responsibilities: Web developers are experts in the field of internet development. They design the layout of a website and combine numerous aesthetic elements. To produce a user-friendly experience and fix any code issues, web developers use their expertise in numerous programming languages such as JavaScript or Python.
The Average Salary In India: ₹8,90,000
No. of jobs to apply: 9432
4. Consultant
Key responsibilities: Consultants' primary responsibilities include offering advice and suggestions to organizations in order to improve their overall structure and procedures. To gain a deeper understanding of the firm, they undertake research, interview personnel, and perform surveys.
Consultants also do statistical analyses and look for solutions to business problems. They evaluate possible plans based on the information they gather and provide this information and their recommendations to the management team and company shareholders.
The Average Salary in India: ₹10,47,000
No. of jobs: 5289
5. Copywriter
Copywriters work as either staff or independent contractors to develop promotional written content. They compose persuasive copy to sell items or services or to educate customers about a topic. Copywriters develop copy for websites, emails, newsletters, social media posts, and other platforms for businesses and agencies.
The Average Salary in India: ₹4,22,006
No. of jobs: 3200
6. Social media manager
Primary responsibilities: Many businesses hire distant social media experts. The social media channels of a firm are managed by social media managers. They respond to comments, establish social media campaigns, and post content on the company's various social media sites. Overall, they serve as the brand's voice and assist businesses in improving their online presence.
The Average Salary in India: ₹5,60,000
No. of jobs: 6725
7. Graphic designer
Primary responsibilities: Graphic designers might operate as freelancers or as members of creative teams. They combine text, photographs, and motion graphics to create visual concepts.
They conceptualize images and construct numerous designs based on the client's instructions. Web sites, logos, menus, brochures, signage, and other promotional or branding items are all created by graphic designers. Graphic designers should retain professional work portfolios in order to apply for jobs.
The Average Salary in India: ₹3,00,000
No. of jobs: 7,490
8. Animator
Animators' primary responsibilities include creating several images that, when moved in fast succession, produce the appearance of movement. From flash animators to 3D modeling, animation has a wide range of specialties.
Animators can work in a variety of settings, including advertising, cinema and television, video games, and the internet. Animators are occasionally hired on a project-by-project basis for huge productions. Depending on your areas of focus, you may require a more advanced computer workstation in your home studio, along with a variety of software.
The Average Salary in India: ₹3,08,578
No. of jobs: 2,400
9. Blogger
Bloggers' primary responsibilities include writing online about products, services, and personal hobbies. A corporation might hire a remote employee to write blog content as part of their primary job responsibilities, or they might contract someone out as a contributor. Additionally, if you can successfully build, advertise, and maintain your own blog, you might work for yourself as a blogger. Bloggers must have strong writing abilities as well as knowledge of digital and social media.
The Average Salary in India: ₹4,10,322
No. of jobs: 938
10. Quality assurance tester
A quality assurance tester, often known as a QA tester, is a person who works for a variety of companies to ensure that a product, such as a website, software, or video game, is bug-free. Many QA testers are able to work from home on projects as new systems are developed or updated. QA testers must pay close attention to detail, be tech-savvy, and have knowledge of a certain coding language, depending on the project.
The Average Salary in India: ₹4,00,000
No. of jobs: 1420
An excellent digital marketing & social media practitioner with over 3 years' experience in digital marketing. Done Certified diploma (Computer application, web design (specialization in WordPress), project management, and digital marketing. A certified AdWords and SEO Professional. Working Recently as a Digital Marketing Manager in DSB Law Group.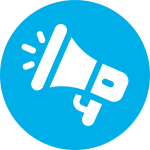 Hot Jobs On EmpowerYouth