WEBINARS
Introducing Empower Youth Masterclass - A Webinar Series Created To Help You Understand And Immerse Yourself In The Latest Career Options.
View All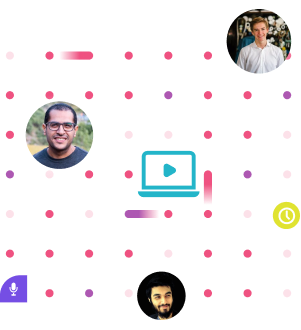 1. Register
Register for the webinar by simply filling all the required details and clicking on the "Request For a Webinar' button. Once registered, a mail will the join link will be sent to you.

2. Join
At the time of the webinar, click on the join link sent in the mail. You will be redirected to the webinar detail page. Click on the 'Join Now' button and you will be in the webinar.

3. Watch
Once the organiser arrived, the webinar will begin. You can also interact with them before the Live Chat. Enjoy your creative learning!
Shape Your Career with GoDaddy
Attend a webinar and avail 20% discount on GoDaddy Academy Courses
Check Out

Request For A Webinar
- For Enriching Your Organization's Online Content.
- Establishing Authority.
- Enhanced Branding Value.
- Building Trust.
- Building Stronger, Lasting Business Relationships.
- Accessing The Global Audience.
- Sharing Information with the Audience.