How to Find Work After a Break in Your Career
After a certain amount of time away from work, it can be difficult to return. Most employers will not want to hire you if there is a gap in your resume from when you were out of the workforce.
In this blog post, we have discussed the points:

1. Assess Your Situation
2. Plan for Your Return
3. Network
4. Develop Your Elevator Pitch
5. Own Your Skills and Achievements
6. Update your CV and Cover Letter
7. Interview Preparation
8. Reference and Certificates
9. Documentation Checklist
10. Search by Keyword

It is important that you are clear about the type of job you want to take up after your career break. Prepare a list of jobs in consonance with your interests and skill set. If you have been away from active work for an extended period, make sure that you prepare yourself well before applying for any vacancy. Read up on relevant content, brush up on old skills and catch up with current developments at regular intervals so as not to miss out on a good opportunity because of ignorance. This will help enhance your chances of getting selected rather than rejecting your resume because it does not meet their requirements or expectations
Let them know why they need YOU!
1. Assess your situation
Without focus and direction, it will be impossible to get a job or move forward with the second stage of your career. That's why it's so important to review where you stand at this time in your life and identify what changes may need to happen for you to resume work again. The following questions can help do just that:
How old are you? What ailments do you have? How many years has it been since you had a full-time 9-to-5 position? Do you have children who could impact the hours, location, or stability of a job?
How much money does your family require each month in order for things at home to run smoothly?
Before you start applying for jobs, evaluate where you're currently at in your career. Think about what parts of your skills and knowledge brought on the career break. Once you determine what gaps need to be filled, it will become easier for you to address those areas with specific work or continuing education.
Sometimes you might realize that a different field of work interests you more than the one you are in at present, and you have to take steps to get into it.
2. Plan For Your Return
Goals determine what you are working towards and serve as markers of progress. With a career break on the horizon, it's good to set a goal. For example, if two years is all you can take off from your job, then an internal promotion within two years may be your aim. If you wish to stay in the same field but know that after this 'break' it will probably be more difficult to land a position at the level at which you were previously employed, consider taking some extra training or courses either online or from an accredited university. Look into opportunities for professional development and education programs offered by trade organizations or online courses targeted specifically toward your industry's needs. Additionally, those who want to go back into their previous careers should brush up.
One of the most important things to consider is research. Be sure to weigh your options and carefully research all aspects of possible career paths before returning to work.
Some of the ways you can prepare yourself before returning to work are following industry-related social media accounts, such as Facebook pages and blogs which give information about marketing or sales.
3. Network
It's a good idea to reconnect with people who know you and your work. You could share career-related news on social media (LinkedIn or Facebook) about your achievements, skills, and experience and then ask them if they would be willing to talk about you as a reference or help you find answers to questions about job searches in your industry.
Employers look at LinkedIn for information on employees because it gives them greater insight into personality traits such as teamwork, communication skills, initiative, ideas development, etc.
When dealing with a gap in your resume, they may have the perfect job for you or be able to point you in the right direction. This is also a good opportunity to prepare any potential references that could support your new job applications.
4. Develop Your Elevator Pitch
Your elevator pitch is your introduction to a potential employer. This may be all the time you have in which to sell yourself and make an impression, so it needs to be memorable, concise, and convincing.
If you are going for an interview, you should prepare your elevator pitch in advance. For those who haven't had much experience in job hunting after a career break, this is usually enough time outside of the interview room to think about what they would like to say.
You also need to know how long it will take for someone (a recruiter) to read or listen to your pitch - when I was looking for work some years ago my potential employers told me that resumes were rarely read from start to finish.
5. Own Your Skills and Achievements
When you are working, it's easy to take for granted the skills that expand your capabilities and the achievements you make. When you have been out of work, it is likely that these will be greatly diminished.
It is therefore essential to update them by keeping a journal or portfolio of all your relevant experience, projects completed and awards achieved. This serves two purposes:
Firstly, it reminds you how much you've accomplished in your career (a great confidence booster)
Secondly, having documented evidence of this reassures prospective employers about your commitment and reliability. Employers tend to favor candidates who can demonstrate their ability on the job or show what they could offer an organization - which means proving that you have worked effectively as part of a team. Create a portfolio to showcase your varied skills, experience, and projects that align with the position you are applying for. Adding a few pieces of work to show the employer what you can do is imperative when looking to land an interview. In this blog, we have discussed all the necessary steps required to get a job after a career break.
6. Update CV and cover letter
You can use your career break as a means to stand out to potential employers and impress them. Write about the new skills you have acquired during your break. Back it up with a well-written cover letter that provides an upward mobility story for future promotion opportunities in the company. Emphasize your motivation and past success, do not solely focus on the job role. You can also take the help of professional resume writers for services related to resume writing
7. Interview preparation
Make sure to prepare well beforehand for common interview questions. You can find profiles-specific interview questions related to your preference as well as a career break. It will help you come up with an effective answer that includes areas of your expertise. You can also use the opportunity to provide details of your career break and explain why you have been out of work for such a long time.
You might need to work on a few applications before getting shortlisted for an interview. Keep applying for jobs that are aligned with your skills, and make sure these opportunities are like a glove fits like perfectly' your expectations. If possible, consider applying to places where you actually want to work. It gives better chances to get selected through the first round itself!
8. References and certificates
A clear letter of recommendation from your ex-bosses or seniors is the most important document you will need when applying for a new job. It tells employers how well you fit into their company culture and what they can expect from you if they hire you. However, many people find it difficult to ask for this letter because they are either too shy to talk to their boss, don't want to be seen as an inconvenience, or feel like it's not worth the effort. But creating that perfect letter doesn't have to be hard! There are just two easy steps: (1) write a draft of the email and then (2) send it off with confidence!
9. Documentation Checklist
Always take a printout of your application, and keep copies of everything you submit online as well. Just imagine how upsetting it can be to lose the app at the last minute. The list below gives you all the details which need to be verified:
Apply in person. Don't send in any applications from outside on a fax machine or email. This is because they may receive them much later when compared with others who applied via post. Also, make sure that you carry an ID proof along for verification purposes such as a PAN card, Driving license, etc. While applying for jobs try not to include ANY personal photos, if possible avoid including any photograph at all. Personal pictures give a negative impression about oneself being vain,
10. Search by keyword
It's important to find relevant jobs by using a targeted search. You can use the keywords "career break" and a popular job portal in order to target your search.
Reading company reviews before applying for a position is also helpful, as this will give you an idea of what you're getting into.
You can also use sites like EmpowerYouth.com to gather information about the company you are targeting.
The job market is overflowing with graduates, especially in fields such as IT and media that attract a plethora of fresh talent every year. In order to set yourself apart from other candidates, research which companies or sectors work best for career breakers before applying for positions. For example, if you have several years of experience in the advertising industry, but want a career break, consider changing your focus towards start-ups in the same space once you resume your hunt for a job.
In Conclusion, all I can say is that, if you have been out of the workforce for some time, remember to renew your knowledge and skills by frequenting relevant forums and updating your resume. The key is to prepare yourself mentally before you begin pursuing work after a career break so that you do not feel frustrated with setbacks or lose confidence in yourself. Also, remember - there is nothing like 'perfect timing' when it comes to getting back into the job market. It may take a little longer than anticipated, but once you get there all of your experience, qualifications and drive will pay off greatly!
An excellent digital marketing & social media practitioner with over 3 years' experience in digital marketing. Done Certified diploma (Computer application, web design (specialization in WordPress), project management, and digital marketing. A certified AdWords and SEO Professional. Working Recently as a Digital Marketing Manager in DSB Law Group.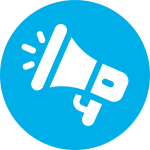 Hot Jobs On EmpowerYouth