How to Plan Your Budget Before Opting to Study Abroad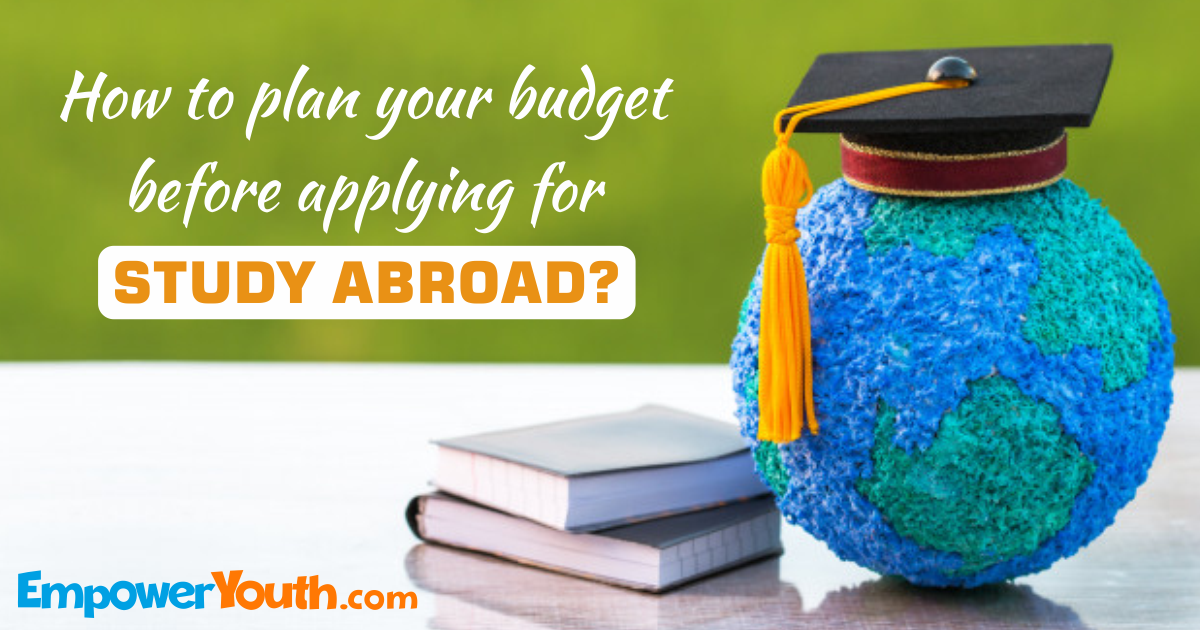 Every student has a dream of studying abroad at the top universities in the world. It gives you altogether a new experience along with a degree from a top institution. Along with exploring new places, you get to meet new people from various countries and learn to live on your own. Hence, it is the perfect way for your holistic development.
To live this dream successfully, you have to rightfully plan the budget. After deciding the country and university of your choice, start planning for the budget. Estimate all types of expenses like tuition fees, accommodation, travel, meals, insurance and leisure activities, etc.
A thorough research of the university, course, and country to plan the overall budget
After finalizing the university, course, and country, you need to research the living expenses, travel, and all other petty expenses in that country in order to correctly estimate the budget of your program. Post this, let your parents know about how much amount is required by you to study in your dream university.
You should have complete detail of your tuition fees from the university
One of the major expenses of studying abroad is the tuition fees charged by the university. Carefully read the details of the fee structure as often there are additional expenses mentioned especially for international students. All the expenses for study materials like books etc should be taken into consideration.
Look for the best and most reasonable accommodation options and the cost of the same
After estimating the tuition expense, the next big expense is accommodation. Always look for accommodation near the university for the same travel time.
Never forget to include all the petty expenses like healthcare expenses, phone bills, travel, etc
When starting your new journey in a foreign land, all costs are to be considered like everyday transit from your accommodation to your university if opted for off-campus accommodation. Everyday meals, phone bills, and other expenses incurred in day-to-day activities should be estimated in advance. Many universities require health insurance for the student, and the cost of that should also be included.
Book your India to abroad ticket well in advance
As the date moves closer, the price of the ticket increases. So it is always advised to book the ticket much before the date so s to save some money.
Ad-hoc expenses are important too
Factor in the costs of going out for dinner with friends and all the movie plans or parties. These may not be many but some amount should be kept aside for them as well.
After estimating all the expenses, have a chat with your parents regarding how you want to handle them. It is better to take an education loan rather than exhausting the savings of your parents as those should be kept for difficult times. They should be kept for contingencies like medical emergencies, retirement, travel plans, etc. An education loan will help you fund your education on your own and would also improve your credit score for future loans. Please reach out to us for any queries or clarification. With us, you can aspire without boundaries!