Top 20 Jobs For Canada in 2022 & Beyond
Ten years ago, you would have been hard-pressed to find someone who had heard of the gig economy. With the growth in technology and changing attitudes towards employment, it's no wonder that this term has become part of our vernacular. Careers are not what they used to be. The Canadian labour market is already feeling the effects of automation and global competition with a shrinking number of jobs available for traditional full-time employees.
The number of people moving to Canada each year is increasing, and one inquiry we frequently get is: "What are the highest paid jobs in Canada ?" Here you go.
Skilled labor such as a general laborer, truck driver, and welder are all needed. Roles for individuals in the administrative and professional sector include human resource managers, project managers, account managers, administrative assistants, and receptionists.
The Most In-Demand Jobs in Canada:
1. Web Developer
2. Nurse Practitioner
3. Welder
4. Driver
5. Financial Advisor
6. Merchandiser
7. Software Engineer
8. Veterinarians
9. Business Development Manager
10. Sales Representative
11. Human Resource Manager
12. Recruitment Officer
13. Accountant
14. Aerospace Engineer
15. Electrical Engineer
16. Heavy-Duty Equipment Mechanic
17. Industrial Machinery Mechanic
18. Account Manager
19. Project Manager
20. Business Analyst
1. Web Developer
This job is not going anywhere. Canada's digital landscape is constantly evolving, and businesses are in need of web developers to create, manage, and maintain their online presence.
Web developers may work for a variety of businesses, from small and medium-sized enterprises to large corporations and the government. A web developer is a specialist who creates various programs and they are always in high demand.
Being a web developer is an excellent career choice, especially if you're thinking of moving to Canada and applying for work permit.
2. Nurse Practitioner
The demand for nurse practitioners is increasing as our population ages and requires more health care services. Nurse practitioners can provide primary care services such as diagnosing and treating illnesses, ordering tests, prescribing medication and counseling patients.
Healthcare is as essential for good health as it is for economic success. Canadians are in favor of adequate health care in all regions and territories, which is demonstrated by the fact that nursing is one of the most sought-after professions in Canada.
A bachelor's degree and formal registration with the nursing territorial and regulatory authority are required to become a registered nurse. The number of nurses has been dwindling recently, which has had an impact on the health care system.
3. Welder
Working as a welder has several advantages, one of which is that you do not need to have a university or college education but still make good money. Welders are among the most in-demand occupations in Canada. Welding is a profession that requires experience in the welding trade. Vocational training or apprenticeship, or both, are required to become a welder in Canada. With such high demand and a shrinking number of skilled work laborers. To enhance your chances of being hired as a welder, you may learn to weld underwater, which necessitates solid swimming skills and avoiding aquaphobia.
4. Driver
Again just like the welding profession, you're not required to have a university or college education for this occupation. However, having experience in the field will certainly help when it comes time to apply for jobs. Careers that are becoming more popular include truck drivers and bus drivers with companies like FedEx CDA/Vancouver logistic center, Greyhound Canada Trucking job opportunities, Canadian Pacific Rail Ltd . Jobs related to transportation can be rewarding because of the high pay rates they offer along with potential overtime work which allows workers to earn extra income.
There are numerous sorts of truck drivers, delivery people, forklift operators, and long-haul drivers. If you have the ability to drive a business vehicle, you'll have an excellent chance of getting a position in Canada.
5. Financial Advisor
A financial advisor helps the public with their financial planning and investing. They study the market trends, corporate news, unclaimed funds to help investors make informed decisions about where they should be putting their money. A financial advisor's primary role is to provide advice on investments such as stocks, bonds, annuities life insurance policies, etc. In a nutshell, financial consultants aid customers in managing their money. Financial advisors who work for a bank enthusiastically promote the bank's products and services.
6. Merchandiser
Merchandizers choose which new goods to bring in and how they should be displayed on store shelves, working for retail shops (e.g., Walmart, Canadian Tire, Real Canadian Superstore). For example, they might decide to put the shelves in a certain way or add accessories such as banners and balloons. They also work to make sure the store has enough of a particular product in stock, and that older product are removed from the shelves.
7. Software Engineer
In recent years, software engineering talent has been in high demand. Most people think of software engineers as being employed by IT firms only, but this is not the case for just these businesses; every company does so because it must rely on computer programs, mobile and web apps, and the program was created by software engineers. The demand for software engineering skills and talent is only going to continue to grow in the coming years as our reliance on technology increases. This one of the job opportunities that will keep on growing in the future and the demand for software engineers will be high because of the fact that there is no end in sight to the growth and development of new technologies.
8. Veterinarians
Veterinarians are needed now more than ever before. With the pet industry booming, veterinarians are in high demand to treat both small and large animals. The job outlook for this career is extremely positive. This means that there will be plenty of opportunities for new veterinarians to enter into the workforce, as canadians love their pets.
Veterinary doctors in Canada must have a degree from a veterinary school that has been granted the appropriate accreditation. A license from the regulatory body in each province and territory is needed to pursue a career as a veterinarian in Canada.
9. Business Development Manager
Customer/client prospecting is a key function for business development managers, who also assist salespeople in closing agreements. They are responsible for creating and implementing business development plans and strategies.
The job outlook for this career is good, with many opportunities opening up in the next few years. A degree in business or a related field is necessary to pursue this career.
10. Sales Representative
As the Canadian market becomes more competitive, companies are seeking talented sales representatives to drive growth and increase profits. In order to stay ahead of the curve, it is important for businesses to have a strong sales team that can reach new customers and close deals.
A sales representative's main duty is to sell products or services to customers. They must be able to build positive relationships with clients and provide excellent customer service. Sales representatives must have excellent communication skills and be able to work independently.
The job outlook for this career is very positive, as there will be an increasing demand for sales representatives in the next few years.
11. Human Resources (HR) Managers
The role of an HR manager is to oversee and manage all aspects of human resource management in their organization. They are responsible for everything from hiring new employees, designing employee training programs, managing benefits packages, and creating job descriptions. In order to succeed as a Human Resources (HR) Manager, one must be able to lead others through change while effectively communicating the advantages of proposed changes.
This career has a very positive outlook due to increasing demand within Canada's labor market over the next few years.
12. Recruitment Officers
Businesses expand, and as a result, the need for suitable individuals to fill open spots rises. Recruitment Officers (Recruiters) have a major part in meeting Canada's never-ending need for applicants to fulfill job vacancies. The demand for recruiters in professional fields such as engineering and technology is extremely high. This is due to the fact that they play a major role in hiring and training new recruits.
13. Accountant
Accountants are numerous today, despite the fact that they generally have a record of financial worth. In reality, accountants are individuals with financial knowledge in command of budgeting, revenue, and expenditure oversight.
Accounting is divided into numerous specialties, including auditing, taxation, payroll, and others. A CPA (Chartered Professional Accountant) certification is required for every accountant in Canada to stand out.
It is not necessary to be an accountant to understand just accounting. It may also help if you have some understanding of the operation of other accounting software as the bulk of the major businesses utilizes one or the other sort of accounting software on a daily basis..
14. Aerospace Engineer
Aerospace engineering is one of the most rapidly growing engineering disciplines, thanks to advancements in aircraft design and manufacture, space exploration, and missile defense systems.
An aerospace engineer typically has a degree in Aerospace Engineering from an accredited university program. Employers also look for experience with CAD software (Computer-aided design) and FEA software (Finite element analysis).
Aerospace engineers are professionals who design, research, test, develop, and regulate the production and upkeep of aircraft. Unmanned aerial vehicles (UAVs) (also known as drones), commercial and military planes, spacecraft, and other aerospace technology are some examples. The job prospects for aerospace engineers in Canada are excellent, as older experts retire, making room for the newcomers. Furthermore, there is always a noticeable expansion in the sector.
15. Electrical Engineer
Electrical Engineer is an occupation that is in high demand and it will continue to be in high demand for the next few years. Electrical engineers are responsible for designing, developing, testing, and supervising the manufacturing of electrical equipment, systems, and components. They may also specialize in a particular area such as power generation or wiring.
16. Heavy-Duty Equipment Mechanic
Heavy-duty equipment mechanics keep, repair, and overhaul major machinery and heavy industrial equipment that are linked to or moved by a power unit. Energy and manufacturing are two of Canada's most important sectors. The demand for Heavy-duty equipment mechanics is expected to increase rapidly over the next decade.
17. Industrial Machinery Mechanic
Industrial machinery mechanics maintain, repair, and overhaul main production or processing machines in factories such as ironworks, steel mills, paper plants, textile mills, and canneries that extract metal from its ores using industrial machinery. Careers will be available across Canada; however, Alberta may have a higher needs than other provinces due to increased investment in oil sands extraction projects requiring heavy machinery maintenance which are typically more complex compared with conventional mining operations. There will also be a greater number of openings created by workers who transfer between occupations or leave the labor force entirely because their skills become outdated through changes in technology.
18. Account Manager
This is a job that is very high in demand as businesses are expanding and searching for new means of making money. Account managers must know the market inside out, have excellent verbal skills to sell their products personally face-to-face or on the phone, be able to negotiate with clients effectively, listen well to what customers want so they can provide it without being asked directly, and also manage a team of sales staff.
Account managers who want to work in this sector should have a solid working knowledge of client relations and/or be able to develop new client relationships. Employers in Canada are constantly on the lookout for account representatives with a specialty and an understanding of sales and Customer Relationship Management (CRM) software. Most account executives in Canada earn a base pay plus commission.
19. Project Manager
A Project manager is responsible for the planning, organizing, and control of a project. Projects are temporary endeavors that aim to create an end product or service within a finite time frame. A project may last from days to months, but it must be completed before its deadline.
People with experience in human resources are typically hired by corporations, non-profits, and government agencies. They work in a wide range of industries including marketing, sales, engineering, and more. Their job demands that they be adaptable and able to balance several areas of competence when it comes to people or money management.
20. Business Analyst
A business analyst (BA) is a professional who helps companies understand their businesses better. They do this by studying data, interviewing employees, and creating reports. BAs are often employed in consulting firms, banks, Tech Companies, and many other industries. Business Analyst is one of the fastest-growing professions during that time period.
The requirement of Business Analysts is growing especially looking at technology growth. They will continue to be in demand for their skills in data analytics and business understanding.
If you want to apply for a job in Canada then Empower Youth will help you to get your dream job with an easy application process and we also help students in fulfilling their dream with abroad loan services.
I am a management consultant by profession. Turned into an investor and later on, the founder and CEO of EmpowerYouth.com. My inclination towards helping the country has led me to focus on Youth, MSMEs (small and medium enterprises) and entrepreneurs. I have great faith in Indian economy's future with these three major backbones I want to play my small part in any way possible, EmpowerYouth.com is my small part by which I wish to Empower the young Generation and strengthen the MSME in India.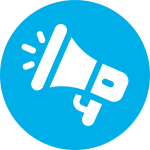 Hot Jobs On EmpowerYouth