U.S.A V/S CANADA Which is Cheapest and Best country for studies?
U.S.A V/S CANADA Which is Cheapest and Best countryfor studies?
USA and CANADA are two most popular countries that international students choose for the Education.

But which country is the Cheapest for Education?We have listed down some of the most common costs parameters and compare eachcountry to know the best for you.

(Please note, all figures are in USD and havebeen converted for convenience and for ease of comparison)
LIST OF COST PARAMETERS ON WHICH COMPARISON IS DONE:
· Tuition Fees
· Accommodation/Rent
· Food/Restaurants/Groceries
· Health care
· Public Transport

Tuition fees

Canada has some of the cheapest tuition fees forinternational students compared to other countries. Canada works out cheaperthan studying in the USA and even cheaper than the UK and Australia.


For undergraduate courses in Canada, tuition fees range fromaround $5,000 – $20,000 per year.
For undergraduate courses in the USA, tuition fees start from about $23,000 per year andit is widely accepted to be one of the most expensive countries to study in forinternational students. However, there is a lot of financial help available inthe USA.

Findings: Canada is cheaper

Accommodation/Rent

Accommodation costs vary depending on where youchoose to study in each country.
Forexample, smaller towns will be cheaper than in big cities.
In the USA, rent can vary from $500 – $3,500 per month. If you choose to live oncampus, the cost will be around $9,800 per year for public colleges and around$11,100 per year for private colleges.
Rent for an apartment in Canada can range from about $500 to $1,500 per month whilstliving on campus works out between $2,300 – $6,000 per year.

Findings: Canada is cheaper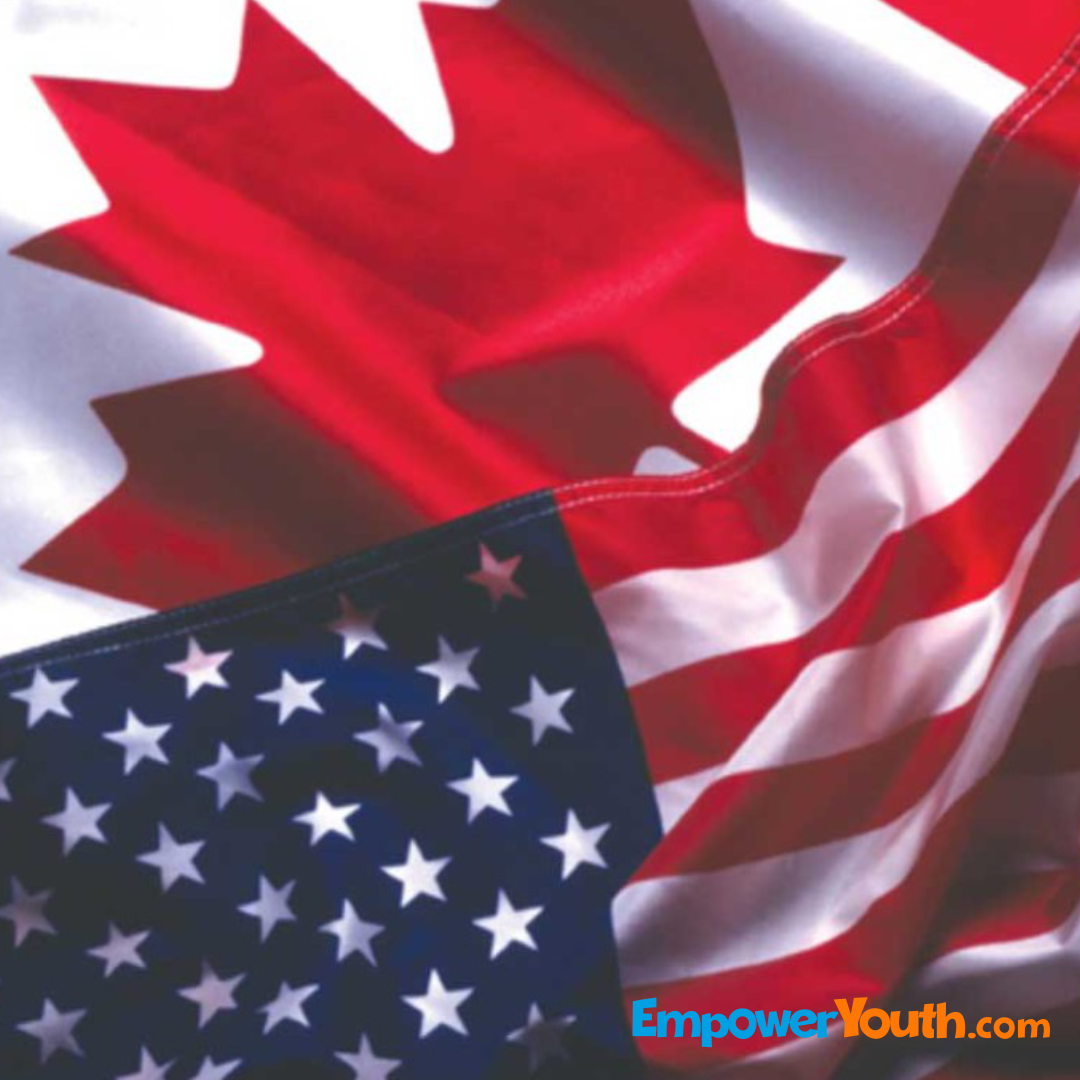 Food/Restaurant/Groceries

Doing your monthly food shop in the USA should cost you around $300-$500 per month and thereis a range of cheap supermarket chains such as Wal-Mart and Target to help youkeep costs down.
If you're looking to save even further, a lot ofuniversity campuses in the USA have meal plans for students which cost around$170-$250 per month and Restaurant in US cost you around $15 (Meal for 1).

In Canada, your monthly food shop should cost you around $150-$190. At someuniversities, on-campus meal plans are compulsory for resident students and cancost around $4,000 a year and Restaurant in CANADA cost you $17 (Meal for 1)

Findings: Canada is cheaper if you want to live off-campus and for enjoyingRestaurants its US
Healthcare:
In CANADA, there are free Healthcare Services providedto public they care for people living in the country whether the person istheir country's citizen or a foreigner
whereasin US There is SubsidizedPublic Healthcare provided to public and there is bit of racism exist in thecountry, they favour more for their own citizen than as compare to foreigner.
Findings: CANADA is best for Health care
Publictransport:
In US theTransportation Charges cost you around $107.85 (monthly) where as in CANADATransportation charges cost you around $ 139.73 (monthly)
Findings:US is Cheaper for Transportation.

Conclusion
Canada is a cheaper and bestoption for international students compared to the USA. However, some may argueyou get more for your money in terms of degree quality and universityreputation in the USA. We understand choosing where to study can be anextremely difficult decision so why not talk to one of our studies abroadspecialists to help you talk through your options and help you make a decision.