10 Best places to visit while studying in Australia
Australia is a large country. And when we say big world, we're talking about an area that's 96 percent the size of the 48 contiguous United States. With so many cities and landscapes to see and so little time to travel, deciding where to go in Oz can be challenging.
It's difficult to choose just ten, but here are the top ten coolest places to visit in Australia:
Whitehaven Beach
Whitehaven Beach is a popular beach in the United Kingdom.
Whitehaven Beach is without a doubt the most beautiful beach I've ever seen. Others would agree, as it is consistently ranked in the top ten most beautiful beaches on the planet. If you visit, make sure to book a tour that involves a short walk to Hill Inlet, which offers the best view of the swirling waters and white sand.
Byron Bay, New South Wales
Byron Bay is renowned for its hippy lifestyle and surfing. It's a fantastic opportunity to take a walking tour of it.
Byron Bay is a tourist destination on Australia's easternmost tip. Byron Bay, which was once known for logging, mining, farming, and whaling, is now a renowned tourist destination with a reputation for being a hippy town thanks to an influx of long-board surfers in the 1960s and the subsequent Aquarius Festivals in 1971 and 1973.
Perth Skyline
Perth, for those who don't know, is Australia's largest city on the western coast. My friends and I spent a lot of time in the city because Murdoch University was just outside of Perth. We went shopping, dining, and just exploring! The skyline is undoubtedly one of the most famous views and is particularly beautiful at night.
Cairns, Queensland
Cairns is renowned for its tropical rainforests and the Great Barrier Reef.
When in Cairns, you must go on a coral snorkeling or diving cruise.
Cairns is a small provincial city in northern Queensland that is known as the Great Barrier Reef's gateway. The area has a very warm, tropical climate that is ideal for year-round tourism due to its high latitude.
Rottnest Island
Rottnest Island is one of Western Australia's most stunning islands, and it's only a short boat ride from Fremantle (20 minutes from Murdoch). Murdoch organized a trip to Rottnest Island, making it simple to rent bikes and tour the entire island. Rottnest Island is also one of the only places in the world where you can meet a Quokka (the world's happiest animal) and take a selfie with one!
Airlie Beach, Queensland
The Whitsunday Islands and Whitehaven Beach are two of the most well-known beaches in the region.
A one- or two-night Whitsunday sailing cruise is something that everybody can do.
The Whitsunday Coast's Airlie Beach is a small tourist area. Airlie Beach, contrary to its appearance, does not have any beautiful beaches, but it is the gateway to the Whitsunday Islands and the Great Barrier Reef. A sailing tour across the Whitsunday Passage to explore the swirling sands of Whitehaven Beach and snorkel the inner reef is a must-do for anyone visiting the Whitsundays.
Darling Harbour
Darling Harbour is a 10-minute walk from Sydney's central business district and home to one of the city's largest dining and entertainment districts. Any night of the week, there are numerous restaurants, bars, nightclubs, and other shopping centres to enjoy, and Cockle Bay Wharf has waterfront promenades with open-air dining. You'll almost certainly see a lot of visitors, but it's a great place to spend a night out.
The Rocks
Getting to know the local social scene is a vital part of immersing yourself in a new city, so make sure to visit The Rocks while in Sydney. This borough of Australia's most populous city is also its oldest since it is where the continent's first settlers arrived. The streets are cobblestones, and the structures are more than 200 years old! On weekends, The Rocks are flooded with live music, fresh food, and gregarious Aussies and visitors alike looking to socialize and enjoy the atmosphere at street fairs and markets. The Rocks is a must-see destination in Sydney, with historic walks, souvenir shops, and a plethora of themed pubs.
Coogee Beach
Imagine yourself relaxing on a beautiful Australian beach, the new Harbour breeze cooling you down while you watch other beachgoers picnic, play Frisbee, and take advantage of the historic "ocean baths." All of this could become a fact if you decide to "research" in Australia. While Coogee is known for its jagged shores, which form "Wedding Cake Island," and for destroying the 180-meter Coogee Pier in 1934, it also provides easy access to parks, cliffs, and other smaller beaches.
Tasmania
Scenic elegance, untouched wilderness, and unique wildlife are all hallmarks of Tasmania. Marion's Lookout Overland Track in Cradle Mountain-Lake St Clair National Park is a must-do activity in Tasmania. Tasmania, also known as "Tassie," is an island and state off Australia's southernmost coast that was named after explorer Abel Tasman in 1642. The state also has five of Australia's eleven UNESCO World Heritage-listed convict sites as a result of its legacy of violence, punishment, and survival. In its national parks, reserves, and protected areas, Tasmania has over 1,700 miles of maintained walking tracks and over 880 different walks.
Conclusion
Australia is such a large and diverse country that it would be impossible to list all the amazing places to visit, so hurry and get going! Australia is a destination for those who are brave, daring, and adventurous as well as for those who want to develop a deeper understanding of the vibrant culture and breathtaking scenery that make up this truly amazing place. Be sure to check out some of these Aussie hot spots and even look for some of your own, whether you're staying for the entire semester or just passing through.
An excellent digital marketing & social media practitioner with over 3 years' experience in digital marketing. Done Certified diploma (Computer application, web design (specialization in WordPress), project management, and digital marketing. A certified AdWords and SEO Professional. Working Recently as a Digital Marketing Manager in DSB Law Group.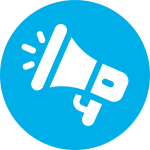 Hot Jobs On EmpowerYouth