5 Tips for Students to Settle in a New Country if Planning to Study Abroad
One of the most important things a student can do is study abroad. Despite the fact that it can be a life-changing experience, surviving your first year abroad isn't easy. Language barriers, financial concerns, and variations in teaching styles can make it difficult to adjust. Here is a list of 5 tips for surviving your year abroad to help you get through this tough time.
If you're moving for a semester or for the rest of your life, being positive about integrating and adapting to a new life is critical to making the change as smooth as possible.
Increasing Your Friendship Circle
Do you consider yourself to be an introvert? Are you nervous or uncomfortable talking to strangers? Now is the time for you to change your personality and be courageous. It can be difficult for a foreign student to avoid falling into the comfortable pit of just hanging out with friends from their home country. Get out of your comfort zone and seek out people with whom you can connect.
Joining an ex-pat community, volunteering your time, or joining clubs that cater to your interests can all help you build a social network. Given that your new life will be full of obstacles, being able to call on people who are either in a similar position or who understand what you're going through will make overcoming any obstacle far easier.
Keep an open mind
It's unlikely that you would have moved to a new county if you didn't have an open mind about life, to begin with, but make sure you keep it. Things are going to be handled differently, people will have different opinions, and governments will not be run the way you are used to.
Your new way of life can be better, worse, or just different from what you're used to. Remember to embrace these changes as a necessary part of your new life, stop being excessively critical (or glorifying) of them, and try not to get upset. Accept that things are as they are and that you will need to change your lifestyle to suit a specific place rather than the other way around.
Enhance your language abilities
There is no better way to learn a language than to immerse yourself in a culture and be forced to use it on a regular basis. You may find yourself in an ex-pat group or an English-speaking bubble, but it is critical to push yourself out of your comfort zone.
Improving your language skills (or learning a new language from the ground up) will not only allow you to understand local cultures and people, but it will also make life much simpler if you are unable to communicate in your mother tongue. Even if you're moving from one English-speaking country to the next, being open to new phrases, idioms, and terminology will enrich your experience and enable you to communicate more effectively.
You should be aware of what you're getting yourself into.
Living in a foreign country will introduce you to a plethora of new experiences and surprises. While the majority of these would hopefully be optimistic, it is unavoidable that not all will go as planned. The more you know about your destination country and what living there entails, the better equipped you will be to adapt while eliminating as many potential stumbling blocks as possible.
From ensuring that all of your immigration documentation is up to date and right, to ensure that you are paying your taxes correctly, to basic activities like how to purchase a bus ticket or where to find an internet café, potential problems will arise.
If you're heading to a country with a different culture and traditions than your own, make sure you understand what is and isn't appropriate (or legal) so you don't run into any problems right away.
Get to know your options.
You'll probably be able to choose from a variety of modes of transportation – tubes, trains, trams, buses, or your own personal car – but you'll need to familiarise yourself with the routes first. Begin by going on a few initial trips around the city with a buddy, and then dare to go on your own the next time.
You'll get lost and walk the streets, but that's part of the fun because you'll keep discovering new places and finally find your way to your destination after asking commuters and shopkeepers for directions. If you're feeling brave, do it. If you're not feeling brave, do it anyway.
Conclusion
So, these are some fundamental things you should be aware of when studying abroad. I sincerely hope you will enjoy your time here and acknowledge the immense natural and cultural beauty that awaits you.
An excellent digital marketing & social media practitioner with over 3 years' experience in digital marketing. Done Certified diploma (Computer application, web design (specialization in WordPress), project management, and digital marketing. A certified AdWords and SEO Professional. Working Recently as a Digital Marketing Manager in DSB Law Group.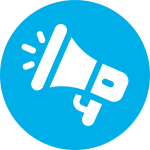 Hot Jobs On EmpowerYouth