Photos that Should NOT be on Your LinkedIn Profile
Type of Photos that Should NOT be on Your LinkedIn Profile:

1. Cropped group photo
2. Filters Photo
3. Selfies
4. Distracting or disturbing background photo
5. Hobbies Included
The First Impression is the Last Impression
According to LinkedIn, having a photo on your profile increases its visibility by 11 times, but this isn't just any photo.
Your profile photograph should reflect your professional status as a member of a professional network. First impressions are lasting, and the photograph will account for a major portion of the judgment people make when browsing your profile, so you want that to represent you in a positive manner. You never know when a potential client, employer, or business contact will come across your profile, and you don't want to miss out on possibilities due to a poor photo selection.
So, which types of images should you avoid posting on LinkedIn? Here are five examples to stay away from.
1. Cropped group photo
Instead of the finest, professional version of yourself that you should be exhibiting at all times on LinkedIn, a cropped photo of you at a party is not professional; it demonstrates a lack of dedication.
2. Filters Photo
Filters should be avoided at all costs. They distract from your image, making it more difficult for employers to identify you.
3. Selfies
On other social networking platforms,s such as Instagram or Facebook, these are scarcely socially acceptable, let alone on Linkedin! It's critical that your photo corresponds to the professionalism of the Linkedin networking site.
4. Distracting or disturbing background photo
Why ruin your real, friendly face with a gaudy backdrop if you've worked so hard to achieve it? Keep the background basic so that the viewer's attention is drawn solely to your face. A terrible background can radically change someone's perspective and even distract from the topic, thus it's critical to pay attention to it. Don't let a gaudy backdrop detract from your newly perfected, accessible face.
In most circumstances, a basic backdrop, such as a light charcoal grey or oxford blue, is recommended. You could, however, employ a bokeh backdrop to create it somewhat more interesting. This is when the photograph's background is heavily blurred to create a soft, enticing, purposefully out-of-focus appearance that doesn't detract from the subject.
5. Hobbies Included
Incoming recruiters may be pleased by your interests and hobbies, but there is a section on your profile dedicated to this. Never use your profile picture to flaunt your different personality.
Spending on a profile picture is a great way to boost the number of people who see and respond to your profile. That small space can influence who sees your profile, enabling you to demonstrate your outgoing, engaged, and hardworking personality. These methods will assist you in developing your personal brand and allowing you to unique!
Conclusions
Professionals and potential connections will know you mean business if they see a clear, bright photo of you taken from the chest or shoulders up without any background distractions. Don't forget to smile, dress professionally and/or according to your line of work, and wear something comfortable.
An excellent digital marketing & social media practitioner with over 3 years' experience in digital marketing. Done Certified diploma (Computer application, web design (specialization in WordPress), project management, and digital marketing. A certified AdWords and SEO Professional. Working Recently as a Digital Marketing Manager in DSB Law Group.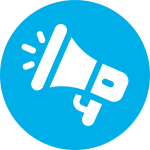 Hot Jobs On EmpowerYouth