Punjab's Job Market Reality
Punjab is one of India's most popular states. Punjab is the land of five rivers since Punjab means five and aab means water. It played a significant role in India's independence and has its own history. In India, it is also a renowned tourist site. The Golden Temple in Amritsar is well-known. It's also known for its food, culture, and friendly people. Despite all of this, the reality of Punjabi people's employment prospects is bleak. In Punjab, the average income for a fresher is 10,000 rupees.
This is the pay of a person with a master's degree in business administration or engineering. Freshmen with less than this degree might expect to earn between 5,500 and 7,500 per month. This is a list of wage packages offered by major BPOs and private enterprises in Punjab. People are sometimes forced to work for 3,000 per month in the worst-case scenario. In Punjab, the average monthly cost of their degree and education is more than 22,000. (not including their stationery, travel, and other expenses). Whether you believe it or not, this is the reality of work opportunities in Punjab.
Let's look into why Punjab has such low pay packages. We're going to look into each reason in depth. Step-by-step.
Lack of knowledge:
The majority of Punjabis have no idea how much money they should be earning. Companies in Punjab have been recruiting individuals at these low rates for a long time in order to determine how much salary they will accept. The reality of jobs in Punjab is that people may earn more than 20,000 on average outside of Punjab in cities like Chandigarh for the same type of job. Those who are aware of it will refuse to labor for such low pay. People here are unaware of their worth, thus they accept such a cheap wage.
Inadequate abilities:
Assume you own an electronics repair shop and require someone to repair electronics. You were approached by four people for the position.
The first individual is a non-graduate who can repair electronics.

The second individual is a graduate who is unable to repair electronics.

The third person is a graduate who can also repair electronics.

The fourth individual is a non-graduate who is unable to repair devices.
As the proprietor of an electronics repair store, you must choose two people. Who would you choose? Option 1 and 3 are the most likely choices. Having a high educational background is beneficial, but you can plainly see that the people you chose for this job have one thing in common, which is their competence. If you have a skill, you don't need a certificate or a degree to make money. It's as simple as that: if you get the proper one, you'll get the appropriate price. If you have a sought-after skill, you can charge anything you want in return for it, regardless of where you live.
A bad school system and a lack of guidance:
This is a widespread issue among India's youth. After high school, it is critical for children to learn the appropriate skills at the appropriate age. Even if they are aware of what they desire to learn, their parents and society drive them to learn it. Even if they enrolled in a course that is connected to their interests, they are not properly educated about it. The Indian education system does not allow students to get practical knowledge, which is one of the main reasons for India's high unemployment rate.
Solution: While the job market in Punjab is dire, the only way to avoid being unemployed is to learn a trade that pays well. If everyone in Punjab focused on skills rather than certificates and degrees, things would be a lot better. Learn a skill that will help you to protect your future. You may acquire a variety of skills online and practice them on your own. Robotics, Artificial Intelligence, Blogging, Social Media Management, and, of course, Digital Marketing are just a few examples.
An excellent digital marketing & social media practitioner with over 3 years' experience in digital marketing. Done Certified diploma (Computer application, web design (specialization in WordPress), project management, and digital marketing. A certified AdWords and SEO Professional. Working Recently as a Digital Marketing Manager in DSB Law Group.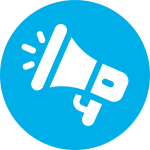 Hot Jobs On EmpowerYouth