Top Jobs in Ludhiana with the Highest Salary
Ludhiana is a city located in the north Indian state of Punjab. The city is known for its textile and engineering industries. In recent years, Ludhiana has seen an increase in job opportunities in a number of different sectors. This makes the city a great place to live and work. If you're looking for a new job, or just want to explore your options, then Ludhiana is definitely worth checking out. There are plenty of great opportunities available in this bustling city. So what are you waiting for? Start your job search today on www.empoweryouth.com.
In the city of Ludhiana, there are many places where you can work. Whether you're looking for a job in a factory, or you want to find employment in a service industry, there are plenty of opportunities available. With a population of over 1.5 million people, Ludhiana is a booming city and offers many career options for those who are looking for work. So if you're currently living in or around Ludhiana, or if you're just passing through and need to find a job quickly, take some time to explore the various employers in this vibrant city. You may be surprised at just how many options are available to you!
Employment rate
The employment rate in Ludhiana is on the rise, making it an ideal city to find a job. With major companies setting up their headquarters in Ludhiana, there are plenty of opportunities for those who are looking for work. Additionally, the cost of living in Ludhiana is low, making it an affordable place to live and work. If you're looking for a job in Punjab's largest city, then be sure to check out the opportunities that are available in Ludhiana.
Top 10 Jobs In Ludhiana With Highest Salary:



1. Android Developer
2. Business Development
3. Charted Accountant
4. Graphic Designer
5. Sales Executive
6. SEO and Digital marketing
7. Content Writer
8. Relationship manager
9. Full Stack Developer
10. Credit Officer
Why choose Ludhiana?
In this day and age, there is a multitude of options for work. You can telecommute, work from home, or take on a job in a different city or country. So why should you consider working in Ludhiana? There are many reasons to choose Ludhiana as your next place of employment. Let's take a look at some of the benefits of working in this vibrant Punjabi city.
There are plenty of job opportunities available in Ludhiana across many industries. The city is home to numerous manufacturing plants and businesses, so if you have experience in these fields, you will have no trouble finding work. Additionally, the local government is always looking for qualified employees to fill various positions.
Here are some of the top jobs in Ludhiana with the highest salary
1. Android Developer
There is a booming market for Android developers and that demand has made their skills in high demand. They specialize in designing applications specifically designed to work with the operating system, which gives it an additional edge over other platforms like iOS or Windows Phone Platforms.
2. Business Development
Business Development is the process of turning a company's vision into reality. From customers, markets and relationships - it can be taken any way you want! For instance...
A small business might have more limited resources but they still need to develop their "business" in some way so that there will always be something coming out for sale eventually; while nonprofit enterprises serve an organization's purpose by developing both themselves AND other organizations at once (sometimes even outside parties).
3. Charted Accountant
The certified public accountant or chartered accountant as they are also known can be defined as a highly qualified and experienced professional in charge of managing all aspects related to accounting. They implement various kinds of financial reports for their clients monthly while preparing corporate tax returns too!
4. Graphic Designer
Graphic designers are the professionals who put together images, typography, or motion graphics to create a piece of design for published media. This includes designing brochures and advertising posters from scratch with fantastic color schemes that will catch your eye on any surface!
5. Sales Executive
When you want to build up a business, it is important that the right people are identified and sold on your product. A sales executive should maintain relationships with current clients as well as find new ones who can become loyal customers for years to come! They will need high-quality information about trends in order to persuade them effectively - otherwise, there might not be any prospects left by the time they're ready to get started selling again after taking some time off or moving onto other opportunities.
6. SEO and Digital marketing
Marketing has changed drastically over the years, but one thing that hasn't is marketing through electronic devices. Marketing specialists can still use these campaigns to convey promotional messaging and measure their impact on your customer journey in practice- digital media typically refers to when an advertisement appears online or through other types of advertising channels like search engine optimization (SEO) paid social ads, etc., even if it takes many forms! Digital Marketing often gets compared with traditional "magazine" style advertisements because both employ campaign strategies aimed at reaching potential buyers psychologically by using messages designed specifically for each individual audience segmentation criteria.
7. Content Writer
When you're looking for a creative professional to help with your content, it's important that they understand the tone of voice and engage in conversation. Content Writer is here at exactly this point: understanding what makes each business unique while finding ways to communicate information effectively so customers can make informed decisions about their future together!
8. Relationship Manager
The world of sales is a competitive one. To stay ahead, you need to know what your competitors are doing and how they can affect the way in which customers view or purchase from yourself - whether it's through strategic marketing campaigns designed specifically with these types of mindsets towards acquiring new clients; maintaining strong relationships already established by following best practices for retaining old ones (such as providing excellent customer service); or identifying potential threats early on so that those concerns may be addressed before their effects ripple across multiple areas. It isn't always easy figuring all this stuff out alone though! That's where Relationship Managers come into play: building bridges between different departments
- helping make connections
9. Full Stack Developer
Web developers are in high demand these days, with many companies struggling to find someone qualified. A web developer can do anything from designing websites and applications that use JavaScript or PHP as their coding language - all the way up through full-stack development where they might have expertise on both sides: front-end (client) aspects such as HTML5 & CSS3 alongside server-sided scripting languages like ASP .Net Core 2 1/2 FrameworkWhy is this important? There's never been more opportunity for those who know how to set out to make an impact!
10. Credit Officer
If you're looking for an exciting and challenging career in the finance industry, then being a loan officer might be just what your resume needs! Loan officers work at financial institutions that offer loans to clients. Their duties include screening requests from potential customers on behalf of their employers before deciding whether or not they will approve it; evaluating how much money someone can afford based on information provided about them Self-evaluating risk ratios based on personal history as well any current events taking place around this time period.
Conclusion
While there are many jobs in Ludhiana that offer high salaries, the ones we've listed are some of the most popular and lucrative. If you're looking for a new job or want to know what other options are out there, these positions are worth considering. And, if you already have one of these jobs, be sure to pat yourself on the back – you've chosen a career with plenty of earning potential.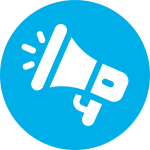 Hot Jobs On EmpowerYouth