Understanding Education Loan Completely
In today's world, obtaining a good and high-quality education has become a top priority for all. Every student's dream is to attend a top-ranked university. However, top universities also charge exorbitant tuition fees that only a select few can afford. Education is becoming more expensive. According to research, education costs are rising at a rate of 15% per year on average.
Parents are concerned about how they can pay for their children's schooling due to that costs. They also invest in mutual funds, fixed deposits, and other long-term investments. Despite this, there could be a funding shortfall. Education loans tackle this problem and play a critical role in ensuring consistent funding.
Answering some often asked questions about education loans.
What is covered by an education loan?
It includes the basic course fee as well as other costs such as (college) housing, exams, and other miscellaneous expenses.
Who is qualified to apply?
The primary creditor is a student. A co-applicant may be a partner, parent, or sibling.
To whom is the loan being extended?
It is available to students who wish to study in India or further their education outside of the country. The overall sum available for studies in India and abroad differ from one bank to the next.
Courses that are protected by the loan.
It may be used for a full-time, part-time, or vocational course leading to graduation or post-graduation in engineering, management, medical, hotel management, architecture, or any other area desired by the student.
Documentation and eligibility are necessary.
To be eligible for the loan, you must be an Indian citizen who has been accepted into a college or university that has been recognised by a competent authority in India or abroad. The applicant must have completed his senior high school education.
The Reserve Bank of India (RBI) guidelines state that there are no upper age limits, but some banks may impose them.
Additional documents such as the institution's admission letter, fee structure, and Class X, XII, and graduation (if applicable) marksheets are required by the banks. The co-income applicant's records, such as salary slips or income-tax returns (ITR), are also needed. Depending on the specific application, some other document may be needed.
Rates of Interest
The interest rate varies from one bank to the next. It can be as low as 9% p.a. to begin with. Before applying for a loan, look at the various options to see which one better fits your needs.
Return of Funds
After the student's course is finished, the repayment begins. Some banks begin the repayment process six months after the course is completed, while others wait a year.
The repayment period is usually between 5 and 7 years, but it may also be extended.
Precautionary Measures
Examine all extra fees, such as processing fees, application fees, and EMI late payment fees, before applying for a loan. Make contact with your lender to make sure you fully understand their policies.
Benefits under Income Tax Act
Section 80E of the I-T Act provides for interest charged on the repayment to be deducted. The whole amount of interest charged is deductible from your taxable profits. This deduction can be taken for up to 8 years. There are no tax deductions available for the principal sum.
Final Thoughts
Education loans will help you improve your credit score, which would help you get more loans in the future. If you repay your education loan on time and without defaults, it can be a valuable asset rather than a liability.
An excellent digital marketing & social media practitioner with over 3 years' experience in digital marketing. Done Certified diploma (Computer application, web design (specialization in WordPress), project management, and digital marketing. A certified AdWords and SEO Professional. Working Recently as a Digital Marketing Manager in DSB Law Group.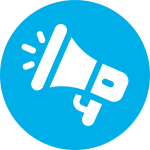 Hot Jobs On EmpowerYouth